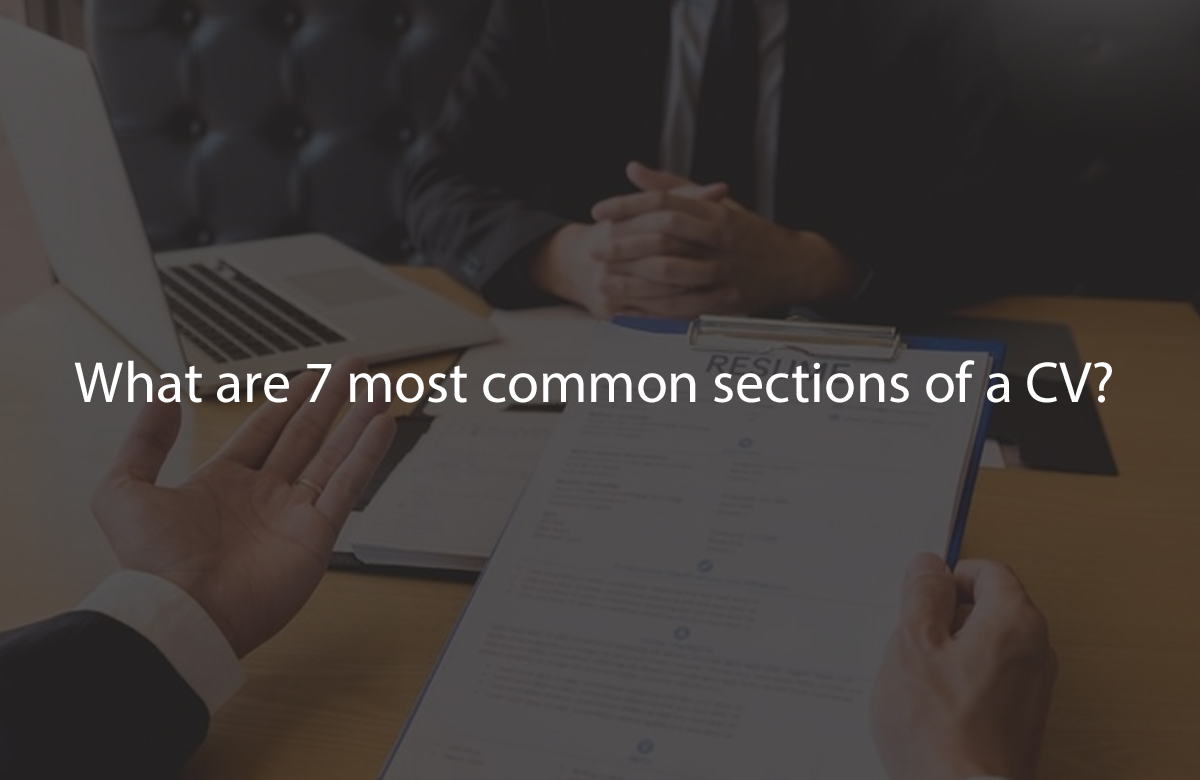 What are 7 most common sections of a CV?
A CV (Curriculum Vitae) typically includes several sections, but the seven most common and essential sections are as follows:
Contact Information:
Include your full name, phone number, email address, and physical address (optional). Make sure this information is current and easily accessible.
Professional Summary or Objective:
Provide a brief statement that summarizes your career goals and objectives, highlighting your key qualifications and skills. Tailor this section to the specific job you're applying for.
Work Experience:
List your professional work history in reverse chronological order, starting with your most recent job. Include details such as job titles, company names, dates of employment, and a description of your key responsibilities and achievements for each position.
Education:
Present your educational background, including degrees earned, institutions attended, graduation dates, and majors or areas of study. You can also include relevant academic honors or awards.
Skills:
Highlight your technical and soft skills that are relevant to the job you're applying for. This section can include language proficiency, computer skills, certifications, and specific job-related competencies.
Certifications and Training:
List any certifications, licenses, or training programs you've completed that are relevant to the job or industry. Include the name of the certification, the certifying organization, and the date of certification.
Awards and Honors (Optional):
Mention any awards, accolades, or recognitions you've received in your career. These can include employee of the month awards, scholarships, or other honors that demonstrate your achievements.
While these are the most common sections found in a CV, you may also include additional sections, such as publications, presentations, research experience, volunteer work, professional memberships, or references, depending on your specific background and the job you're applying for. Always customize your CV to align with the requirements of the position and the expectations of your industry.